Love And A New Day
|
home




The Loneliest Heart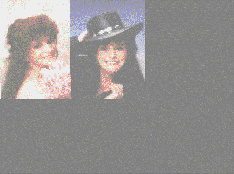 Dedicated to Patti Ann B who touched my heart one night
when it was bleeding.
The loneliest heart is not the one...
That sleeps alone every night...
The loneliest heart comes undone...
When the person they loved is within sight.
For the loneliest heart has been hurt...
Yet carries faith through all God's time...
Of what it is not allowed to assert...
That everything will return, and be fine.
Years of hope may pass by...
As the loneliest heart reaches out...
To try to find happiness as it cries....
"It was our love, we were about."
But eventually the loneliest heart accepts...
What can never be again once more...
For when sadness hits it depths...
The loneliest heart will slam the door.
WishesMade, copyright and all rights reserved 04/17/01
Music is " One Man's Dream" by Yanni,
unknown sequencer, found at